Muyte Maker
de / by Flora Détraz


Através de uma exploração de imagens medievais, cantilenas triviais e pinturas grotescas, Muyte Maker celebra corpos desobedientes, anormais e irracionais. Muyte Maker examina a alegria como afirmação física e existencial: a alegria como desejo e potencial criativo e como distorção física ou contradição, que vai contra a maré da moralidade. As intérpretes cantam copiosamente, riem polifonicamente, dançam cegamente e tagarelam cacofonicamente, numa tentativa de traduzir toda a complexidade dos seus próprios corpos.

Through an exploration of medieval images, trivial ditties and grotesque paintings, Muyte Maker celebrates disobedient and irrational bodies. It examines joy as a physical and existential statement: joy as desire and creative potential, going against the grain of morality, and as a physical distortion or contradiction.
The four women performers sing copiously, laugh polyphonically, dance blindly, and chat cacophonously, in an attempt to render the full complexity of their own bodies.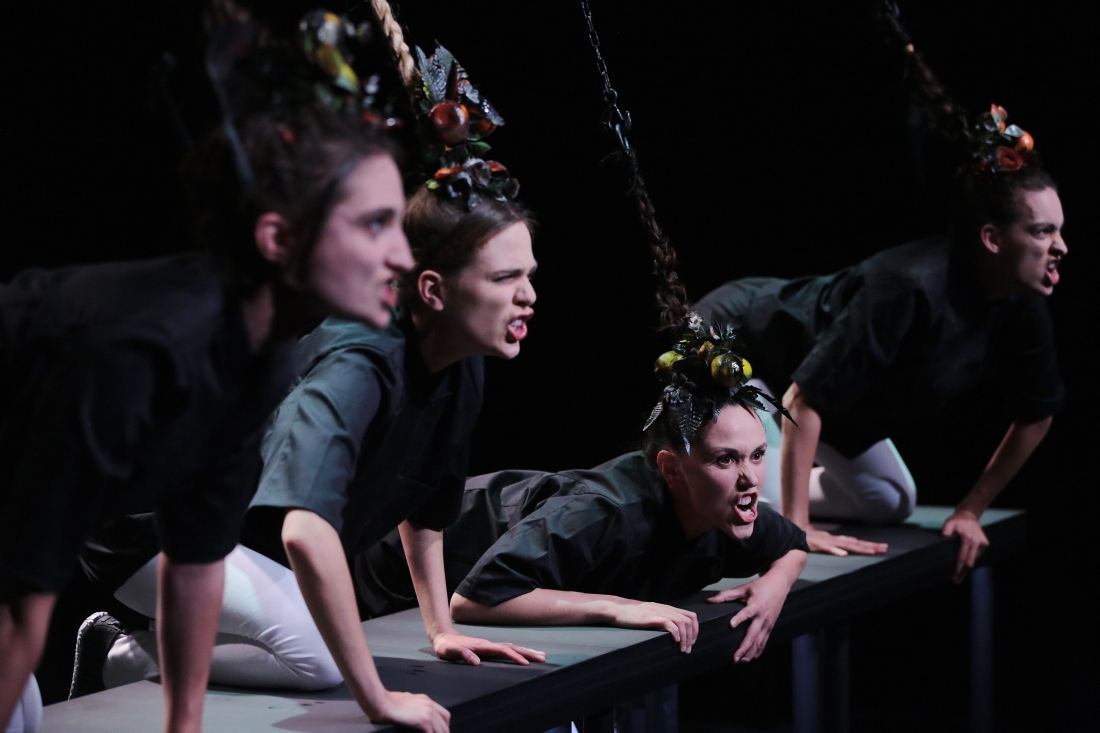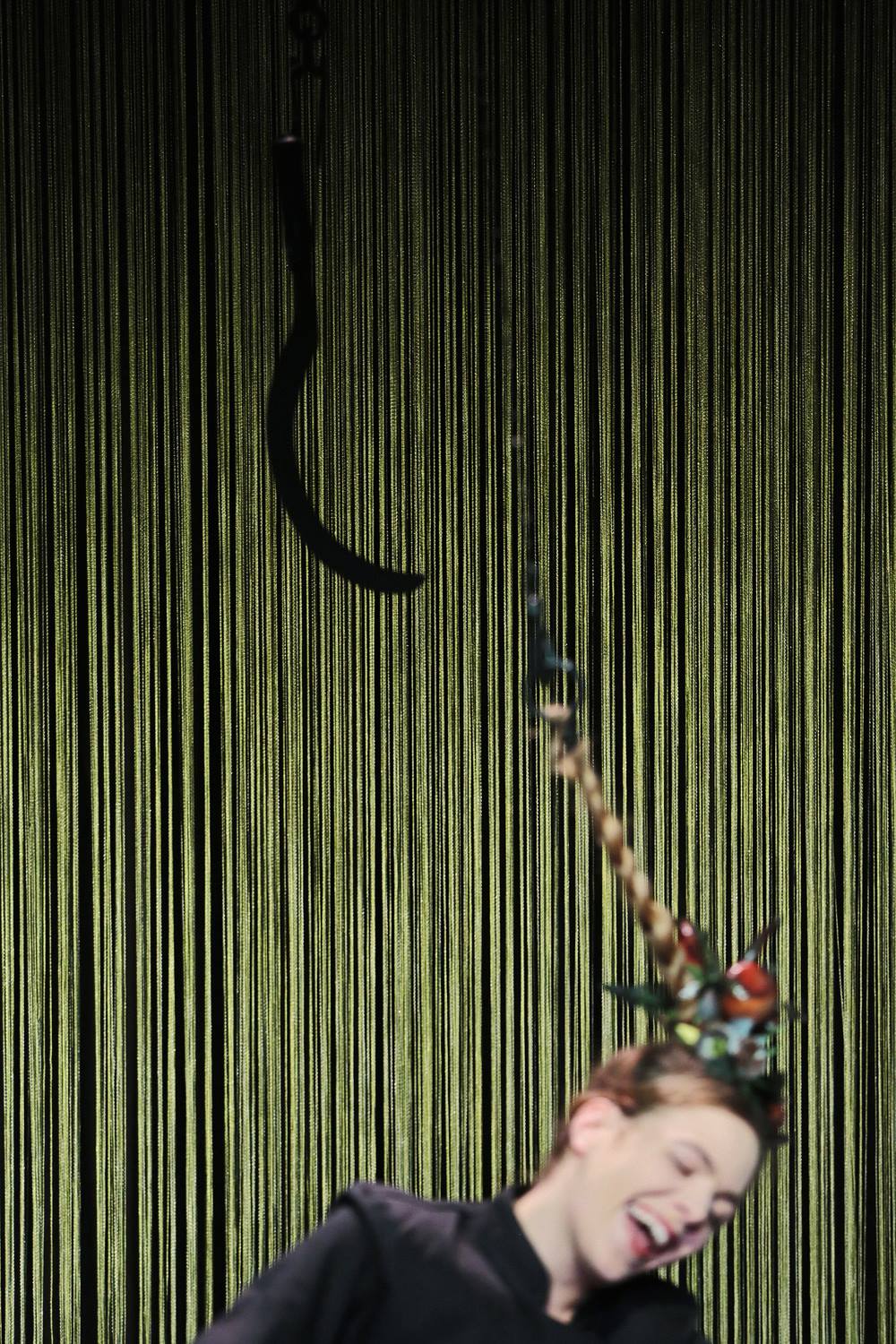 ESTREIA / PREMIERE 2018


conceito / concept FLORA DÉTRAZ performance MATHILDE BONICEL, INÊS CAMPOS, FLORA DÉTRAZ, AGNÈS POTIÉ desenho de luz / light design ARTHUR GUEYDAN Som / sound design GUILLAUME VESINSET cenografia / design CAMILLE LACROIX colaboração artística / artistic collaboration ANAÏS DUMAINE produção / production PLI co-productions RAMDAM-UN CENTRE D'ART – LYON – FR, CCN DE CAEN, DIRECTION ALBAN RICHARD – FR), PACT-ZOLLVEREIN – DE, L'AVANT-SCÈNE, COGNAC – FR, LA PLACE DE LA DANSE CDCN TOULOUSE – OCCITANIE – FR, LE RÉSEAU DES PETITES SCÈNES OUVERTES – FR, CHOREGE - RELAIS CULTUREL RÉGIONAL DU PAYS DE FALAISE – FR, FESTIVAL ALKANTARA – PT residencies LES ECLATS CHORÉGRAPHIQUES – LA ROCHELLE (FR), ALKANTARA – LISBONNE (PT), O ESPAÇO DO TEMPO – MONTEMOR-O-NOVO (PT). Muyte Maker foi apoiado por / was supported by Région Normandie (aide à la maquette & aide au projet) and by DRAC Normandie (aide au projet). Duração /Durée 50 min
fotografias: Bruno Simão

www.compagniepli.org