Artificĭu
de / by Inês Campos
Artificĭu explora temas e símbolos que caracterizam as leis da percepção na mente humana.
Entrelaçando as linguagens da dança, cinema, teatro visual, magia e música, numa colagem mutante de diálogos, referências e imaginários que habitam o corpo, Inês e Dylan brincam com as suas expectativas de tempo, memória e beleza numa realidade que salta entre o invisível e o tangível, a ficção e o "real", polirritmia e uníssono.

Artificĭu explores themes and symbols which characterise the laws of perception in the human mind.
Interweaving the languages of dance, cinema, visual theater, magic and music, in a mutating collage of dialogues, references and imaginaries that inhabit the body, Inês and Dylan play with their expectations of time, memory and beauty in a reality that leaps between the invisible and the tangible, fiction and the "real", polyrhythm and unison.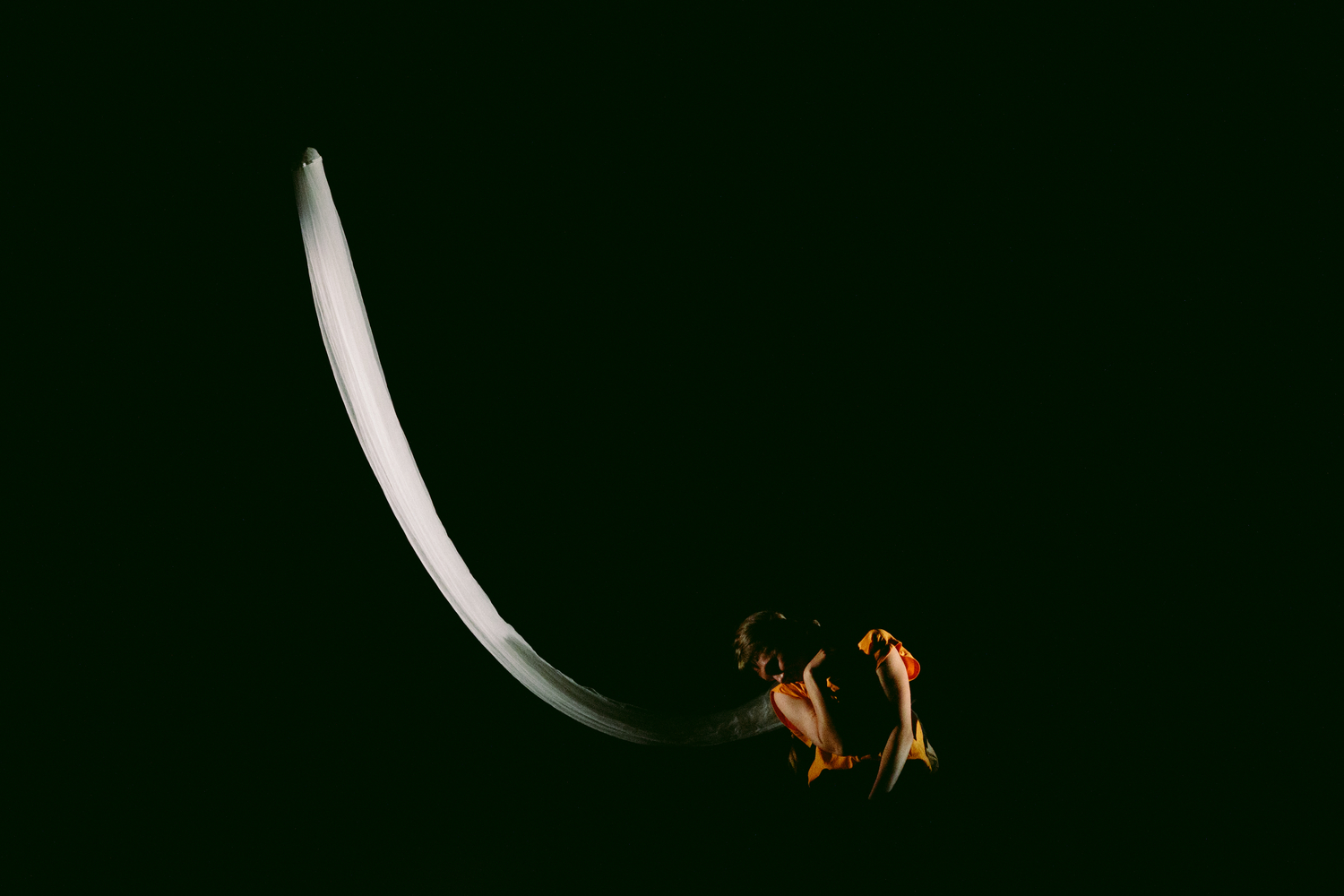 Conceito / Concept INÊS CAMPOS & TEAM Performers / Performers DYLAN READ, INÊS CAMPOS Sonoplastia / Music and Sound Design FILIPE FERNANDES, INÊS CAMPOS, JOÃO GRILO Desenho de luz e operação / Lighting and Light Design MARIANA FIGUEROA Objectos e cenografia / Props & Scenography INÊS CAMPOS, JOÃO CALIXTO Produção executiva / Executive Production EIRA –TERESA DE BRITO e TIAGO SGARBI em colaboração com SANDRA CARNEIRO Co-produção / Coproduction EIRA, TEATRO DO BAIRRO ALTO Apoio / Support TEATRO MUNICIPAL DO PORTO, TEATRO DE FERRO Residências Artísticas / Artistic Residences HONOLULU-NANTES FR, TEATRO DO CAMPO ALEGRE PT, ESPAÇO ALKANTARA PT, CRL - CENTRAL ELÉTRICA PT, FÁBRICA DAS IDEIAS PT, CENTRO DE CRIAÇÃO DE CANDOSO PT , O ESPAÇO DO TEMPO PT Imagem Promocional / Promotional Image RAPHAËL DECOSTER, INÊS CAMPOS fotografias / photography RENATO CRUZ SANTOS Olhar exterior / External Eye PIETRO ROMANI, SOFIA DIAS, VITOR RORIZ Agradecimentos / Thanks to ANTÓNIO CAMPOS, CLAÚDIA VAZ, FILIPE PEREIRA, HENRIQUE NASCIMENTO, JUAN DE LA FUENTE, MARIA LIS, TERESA CAMPOS, TOTA ALVES e FREEFLOW Género / Genre Dança, Teatro físico / Dance, Physical theater Duração / Duration 50 min, M6

TOUR

2022 23 SET - FESTIVAL CIRCULAR, TEATRO M. VILA DO CONDE PT

2021 8 - 20 JUNE 2021 - TEATRO DO BAIRRO ALTO, LISBOA PT


CLIPPING

DISTRIBUIÇÃO / DISTRIBUTION
inescampos.prod@gmail.com